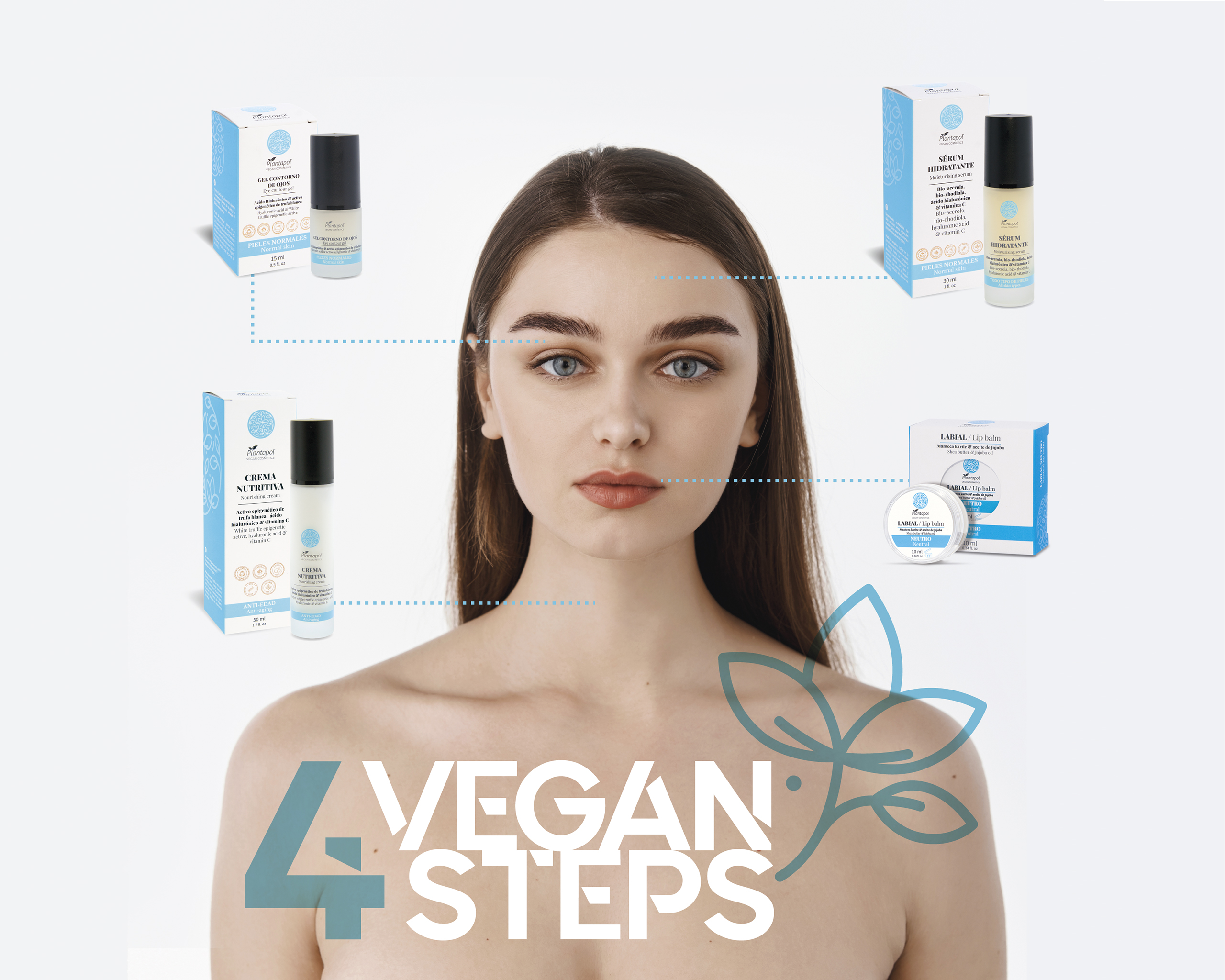 Four Vegan Steps. Your face ultra hydrated.
A healthy, cared for, shiny and ultra-hydrated face reflects your best image.
We offer you to follow the Four Vegan Steps plan to achieve it. A treatment that will give your face an unbeatable appearance and also with certified organic, natural and vegan products. Respectful with the environment and respectful with your skin.
Moisturizing serum, anti-aging cream, eye contour gel and neutral lipstick, from Plantapol Vegan Cosmetics are formulated to take care of the skin of the face and always keep it with the necessary hydration.
Try them and get a unique feeling.
#fourvegansteps #plantapol #vegancosmetics #hydration
Boletín Plantapol
¡Subscríbete ahora!
Recibirás información de novedades, ofertas y descuentos en nuestros productos.