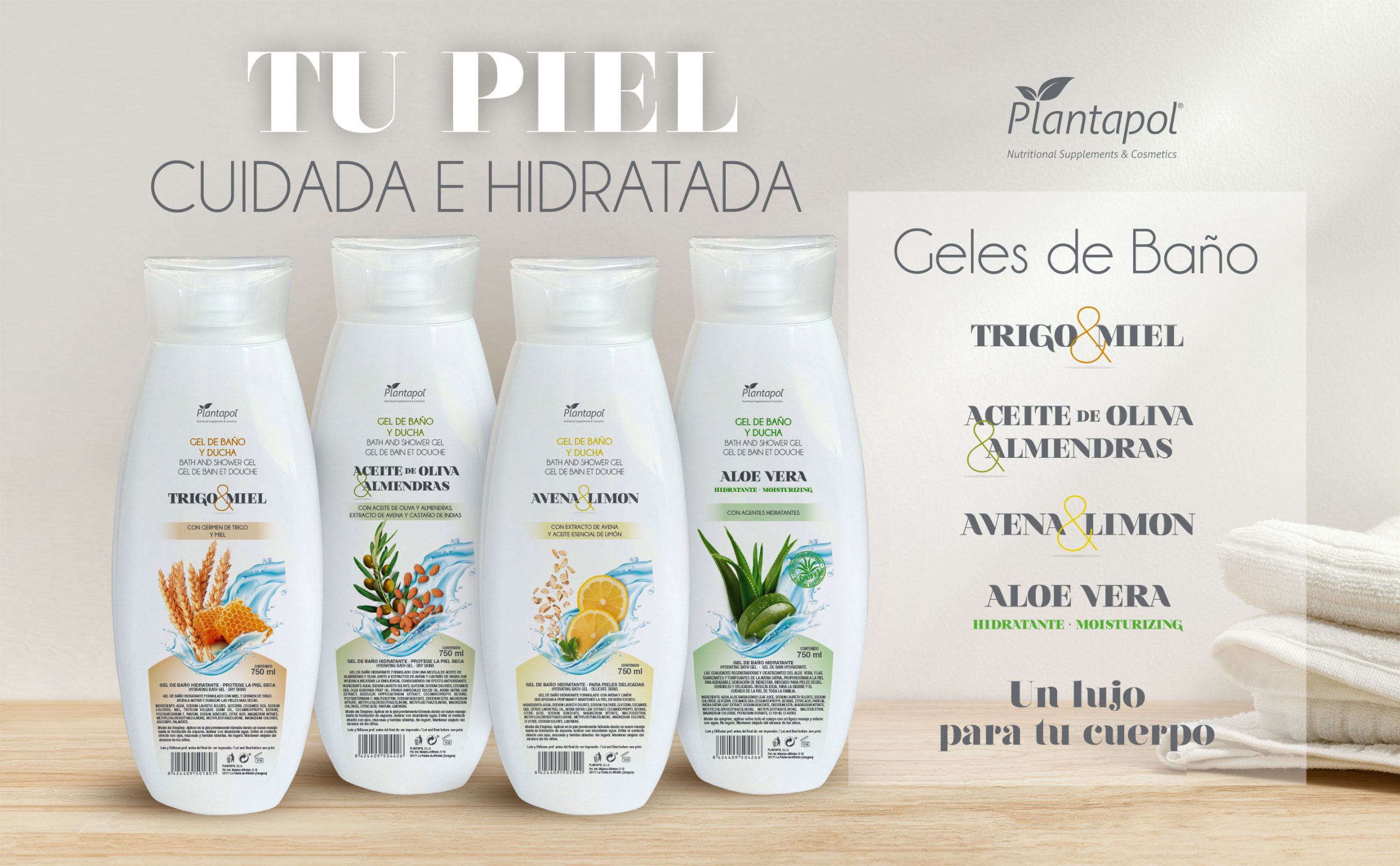 Plantapol bath gels
Plantapol bath and shower gels are formulated with natural ingredients that respect your skin. They clean and hydrate deeply and have soft aromas that will be very pleasant.
We renew the image of the line that consists of four types of gels to meet all kinds of needs:
Oatmeal & Lemon Gel, with oat extract and lemon essential oil. Intended for the most delicate skins.
Wheat & Honey Gel, with wheat germ and honey, especially for dry skin.
Olive & Almond Oil Gel, with olive and almond oil and oat and horse chestnut extract, designed for dry skin.
Aole Vera gel with moisturizing agents for all skin types
A range of products designed to pamper your skin and obtain all the benefits that its natural ingredients offer us.
Boletín Plantapol
¡Subscríbete ahora!
Recibirás información de novedades, ofertas y descuentos en nuestros productos.