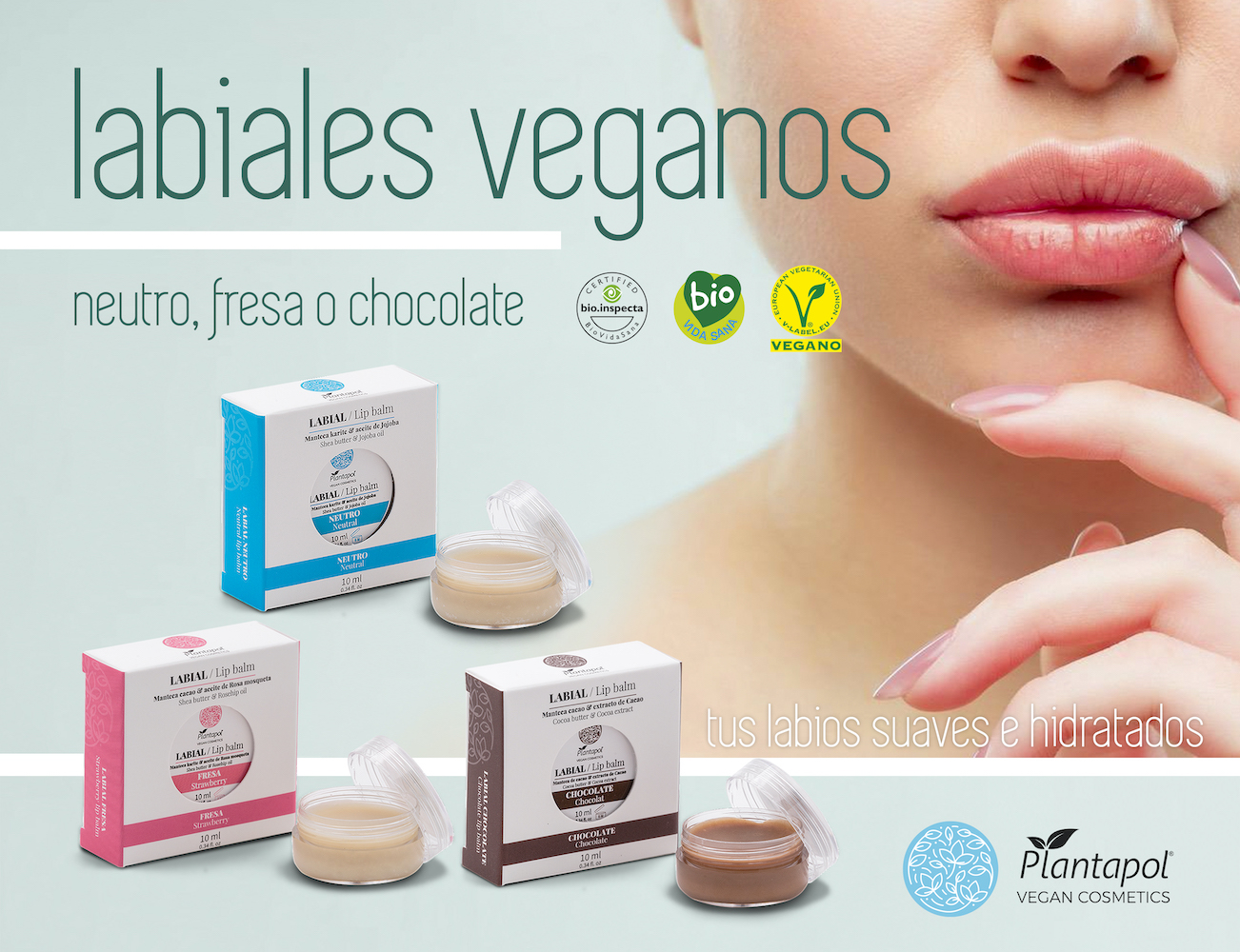 Vegan lipsticks
The lips are the part of the face that is most affected by lack of hydration. That is why you have to take special care of them and prevent them from drying out. Plantapol Vegan Cosmetics lipsticks take care of , nourish and hydrate your lips in a natural way, since they are certified as a vegan cosmetic product, which guarantees that its ingredients are natural and ecological.
Beautiful lips provide an enviable appearance as well as being one of the main protagonists of the facial expression. The ingredients of Plantapol vegan lipsticks provide you with all the elements that the delicate skin of your lips requires to stay soft, hydrated and beautiful. You can choose between strawberry lipstick (with cocoa butter and rosehip oil and 100% natural strawberry aroma), chocolate (cocoa butter and cocoa extract) or neutral (with shea butter and jojoba oil, without aromas or perfume)
#hydrated lips #labials #vegan cosmetics #beautiful lips #vegan
Boletín Plantapol
¡Subscríbete ahora!
Recibirás información de novedades, ofertas y descuentos en nuestros productos.