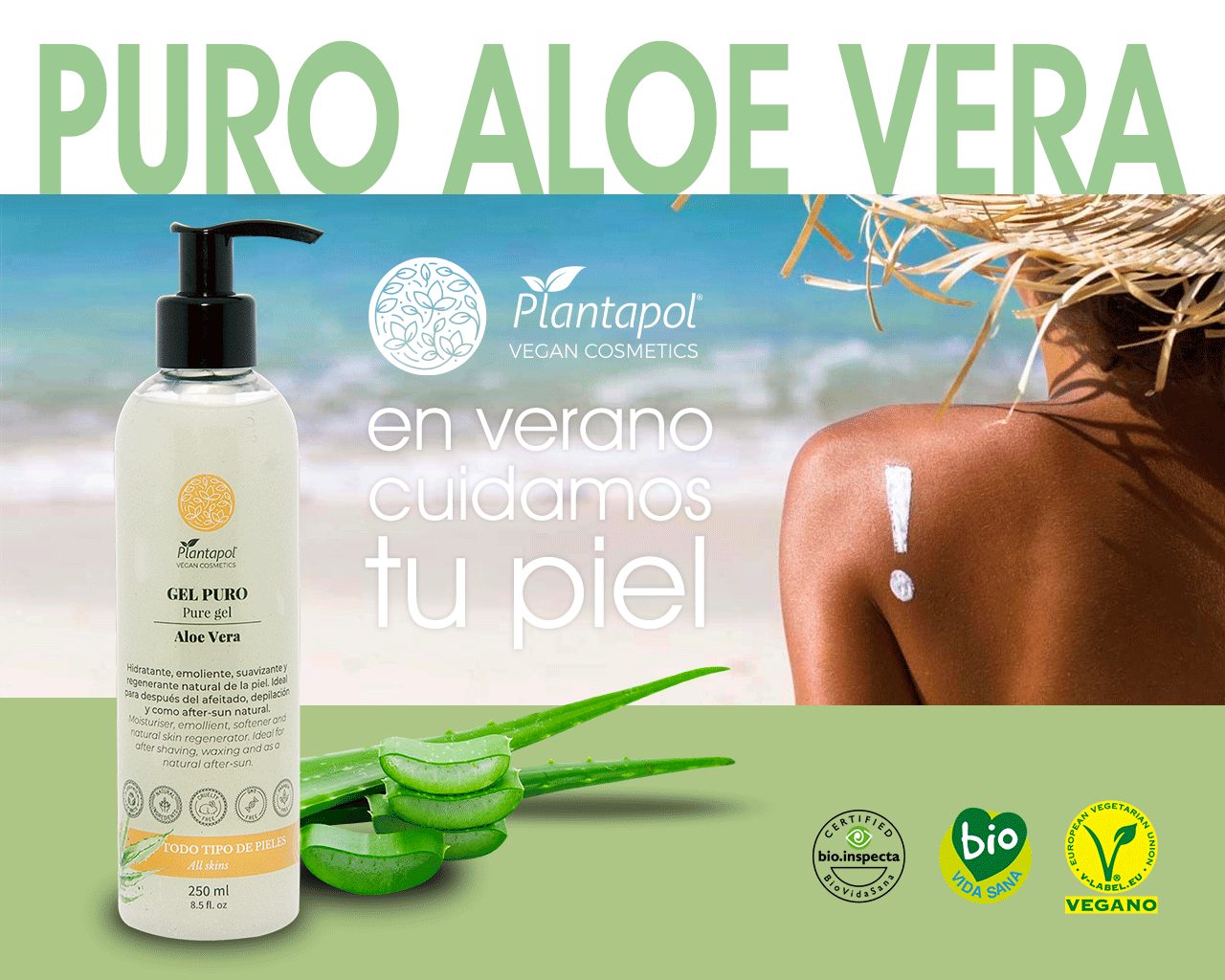 Pure vegan Aloe vera gel
Pure Vegan Aloe Vera Gel.
In summer our skin suffers especially from the action of the sun, so we must take special care to treat it correctly so that it is hydrated and nourished. To treat skin irritation after long exposure to the sun, Aloe vera is an effective remedy provided by nature.
The Pure Aloe Vera Gel from Plantapol Vegan Cosmetics is a certified vegan product and only contains natural and organic ingredients.
Aloe vera is anti- inflammatory , promotes circulation and inhibits the growth of bacteria. It has a high regenerative and protective power for the skin. Its rapid absorption , and the amount of liquid and vitamins it contains make it one of the best ways to hydrate the skin and maintain optimal levels of water in the cells. It is also an emollient substance that softens corns, softens the skin and helps deflate inflamed parts, so it is one of the best substances to apply after sunbathing.
Boletín Plantapol
¡Subscríbete ahora!
Recibirás información de novedades, ofertas y descuentos en nuestros productos.